FREE Coaching Webinars EVERY Friday With Chris Luck!
FREE Coaching Webinars EVERY Friday With Chris Luck!
So, you are online and you want to know how to get your online business going? You have sacrificed time and money and STILL not much success to show for your blood, sweat and tears. Well, I am about to give you the BEST solution to save your sanity and HELP your business.
Come check out FREE coaching webinars EVERY Friday with Chris Luck!
You MUST check out this awesome 2hr+ Advanced Marketing Workshop he hosted a few weeks ago – FREE and absolutely PRICELESS!!
Let me introduce you to Chris Luck – the owner and CEO of Alphapreneur – the ONLY social platform for entrepreneurs. Yes, the only such platform.
You can learn more about it HERE.
Chris has been in the Internet Marketing business for 21-yrs+ and has made millions of dollars in his business ventures. Now, he just wants to give back to the community. And in doing this, he has decided that ALL information should be FREE and so he is teaching all he knows EVERY day on his YouTube Channel and then having FREE Coaching Fridays for those of us who are stuck and need some direction as to where to go – PRICELESS.
Some of his motivational videos:
You can join for FREE as an Ambassador and also promote the platform and earn a 50% LIFETIME commission or simply join as a premium member. The choice is yours…either way you are in a WIN-WIN situation because of the value that Chris provides on his platform as well off – his YouTube channel. The first step is to make a commitment to yourself either way.
In addition to creating this awesome platform where Entrepreneurs can come together to join forces, ask and get answers to questions, and use Chris's technical and more than 21-yrs of Internet Marketing acumen, he also has a FREE Coaching Friday on YouTube EVERY FRIDAY!
I will leave all the links here and update them accordingly. In the meantime, my suggestion is for you to check out the platform and see the TREMENDOUS value he gives… ALPHAPRENEUR.
Much success on your journey.
Join Chris EVERY FREE COACHING FRIDAY and learn how to improve your online business using his golden nuggets. You will be glad you made the commitment to YOU and your business!
---
Images courtesy of Pixabay, UnSplash, and Pexels.
Do you know that the more you use your brain, the better it is for you? AND, the more difficult it becomes to get 'old'? Yup, the brain is really a 'muscle', and the more you 'exercise' it, the better and stronger it becomes. With that said, let's see how we can make the brain better.
How about that second career? Ever thought about writing? Or even have someone write for you if you think this would be a better alternative? Well, how about creating your own website? Letting your voice be heard…without actually talking…but using words online. We all have a story within us…what's yours?
The time is NOW, step out into the world of possibilities…do something different and discover new horizons. It is not difficult and certainly easy when you know the way to do it.
Let me introduce you to Wealthy Affiliate, the place where I learned how to create a website and 'let my voice be known'. This is where I learned how to create my own blog and connect with people who helped me along the way.
Get your free hobby makeover guide I created to help you get started.
In it, I will tell you:
When you learn how to create your own blog, you get to choose the things that you write about. You can also use the blog to make extra income.
Make Another Dream A Reality – Get Your FREE Hobby Makeover Guide TODAY – It is your motivation to make a new start in your life…no matter where you are – geographic location is NEVER a problem either, especially when you live the laptop lifestyle.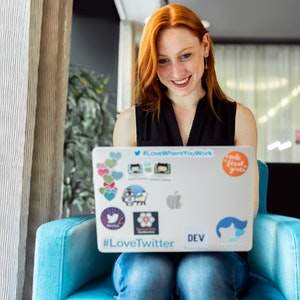 Photo by ThisIsEngineering from Pexels