Guide to Earning Respect as a Young Leader
Guide to Earning Respect as a Young Leader
How about having a guide to earning respect? Does such a guide exist? Respect is not something that is handed to you because you hold a higher position within the organization. It is earned. While it may seem to you that your staff has respect for you, when you are not around, their true feelings might emerge. The lack of respect may lead to a decrease in productivity and efficiency, affecting the company's growth and success.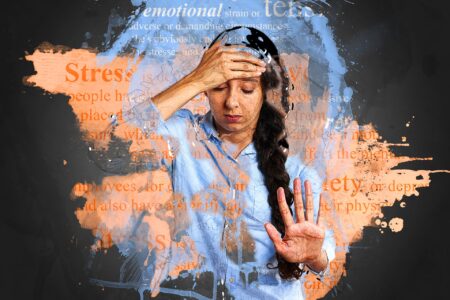 However, when your employees respect you, it creates a positive work culture. People are more likely to collaborate and give their best in every task handed to them. Moreover, they go over and beyond their duty to help the office achieve its goals.
Every leader wants to be respected, but not everyone is. Leaders who are very young especially find it difficult to gain the respect of their colleagues.
Young Leaders Emerging
The workplace is once again undergoing changes. One study revealed that every year, about 10,000 Baby Boomers are retiring, handing their duties to younger colleagues. Now, the majority of the workforce in the United States is dominated by Millennials, and the oldest members of Generation Z have started graduating from school and looking for a job.
As a result, more young people are being given bigger roles within their respective organizations.
However, immediately after their promotion, they are faced with challenges. One study found that managers who are around the age of 30 are often doubted by colleagues or not seen as role models despite having all the relevant credentials and competitiveness needed for the role.
What can young leaders do to gain the respect of their colleagues?
It Would Not Hurt to Ask for Guidance
No one is born a great leader. It is a skill that is honed through practice and experience. However, it would also benefit you to seek guidance from leaders whose leadership skills you admire and respect.
You would not have the right answer all the time. It is not a sign of weakness to ask advice from someone else who has been through the same situation and knows more than you do. Surely, an old boss can offer tips on how to steer the team in the right direction.
All leaders will also gain necessary skills by signing up for corporate coaching services. The program trains them to better respond to any kind of situation, make decisions that will push the organization forward, and improve their leadership skills.
Better ask for advice than end up making a mistake.
Be Professional
A boss who is always late or absent is not respected by their colleagues. If you want people to trust your decisions and obey your instructions, you have to show them you work as hard as them and hold yourself to the same standards.
Going to the office three hours after everyone else is not the way to do it. A respected leader sets an example.
Give and Receive Feedback
Feedback is important for a person or a group to improve. As a leader, you are expected to provide constructive feedback to your team. However, only critique their work when it needs to be corrected. Being too critical to the point of nitpicking is not going to help gain their respect.
On the other hand, a leader should also be open to feedback. You are not perfect, either. You can make mistakes or your ideas may not be the best ones for the situation. There might also be something in your management style or the office that they want to be improved. Accepting feedback gracefully and making the necessary changes will gain their respect.
Genuinely Care About Your Team
Too often, bosses care more about money than the well-being of human beings, especially of their employees. It should not be that way.
Employees should feel valued, appreciated, and respected no matter what role they play within the organization. Whether they are an intern or a senior executive, they should be treated with dignity by everyone around them.
This, however, does not mean that you should be a pushover. You do not have to nor should you entertain every request or favor that members of your team make. You also should not let all mistakes go to avoid making people feel upset.
What you should do to show that you care is by being around and responsive. Open your doors to your employees, and always be ready to talk to them about whatever they want. If they need advice, for example, you should be willing to give your thoughts freely.
Most importantly, a leader respected by their colleagues also respects the people they work with regardless of position or pay grade. The best way to gain respect is to be respectful.
---
Images courtesy of Pixabay, UnSplash, and Pexels.
Do you know that the more you use your brain, the better it is for you? AND, the more difficult it becomes to get 'old'? Yup, the brain is really a 'muscle', and the more you 'exercise' it, the better and stronger it becomes. With that said, let's see how we can make the brain better.
How about that second career? Ever thought about writing? Or even have someone write for you if you think this would be a better alternative? Well, how about creating your own website? Letting your voice be heard…without actually talking…but using words online. We all have a story within us…what's yours?
The time is NOW, step out into the world of possibilities…do something different and discover new horizons. It is not difficult and certainly easy when you know the way to do it.
Let me introduce you to Wealthy Affiliate, the place where I learned how to create a website and 'let my voice be known'. This is where I learned how to create my own blog and connect with people who helped me along the way.
Get your free hobby makeover guide I created to help you get started.
In it, I will tell you:
When you learn how to create your own blog, you get to choose the things that you write about. You can also use the blog to make extra income.
Make Another Dream A Reality – Get Your FREE Hobby Makeover Guide TODAY – It is your motivation to make a new start in your life…no matter where you are – geographic location is NEVER a problem either, especially when you live the laptop lifestyle.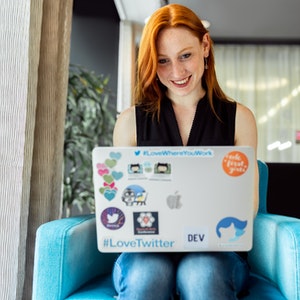 Photo by ThisIsEngineering from Pexels
Please follow and like us: