How the Daily Practice of Meditation Can Improve Your Appearance
How the Daily Practice of Meditation Can Improve Your Appearance
Do you have a daily practice of meditation? Ever given it some thought? Most individuals would think that meditation benefits the mind and consciousness. However, regularly practicing meditation can also produce physical benefits. For thousands of years, meditation has been practiced in different ways and schools of thought.
Though it emerged from religious practices, meditation has grown and expanded into becoming a practice for independent spiritual beliefs and even as a form of psychotherapeutic technique. Meditation has evolved into different forms and ways of meditating over the years. However, the impact of meditation on both physiological and psychological aspects still stays the same.
Moreover, new research shows that meditation is proven to impact your physical appearance, particularly your skin. In addition, meditation has now confronted some complications that generate issues found in the skin. Psychodermatology studies reveal that there is a significant connection between the mind and skin. Though it might not necessarily produce the same benefits from a Revlite laser facial, meditation is still proven to show great results when it comes to the appearance of your skin. Here are some ways the daily practice of meditation can be beneficial to your physical appearance.
Improves Skin Conditions
Research proves that meditation can actually bring multiple skin benefits. This is especially true for individuals who suffer from a skin condition that affects their daily lives and self-esteem. Conditions like psoriasis, eczema and adult acne are prone to emerge due to chronic stress or a weakened immune system.
Fortunately, meditation is known to alleviate stress and strengthen the immune system. As a result, medical professionals have used meditation to manage stress and treat skin conditions. As chronic or non-chronic skin issues arise, they will inevitably become worse due to stress. Thus, practicing daily meditation can help reduce stress and may even solve your problems of having breakouts and dry skin.
Slows Down The Aging Process
Similarly, chronic stress can be one of the triggers for inflammation, which results in accelerated aging and forming of wrinkles. Wrinkles emerge as higher amounts of the stress hormone can tear down elastin and collagen found in the skin. Even if this process will naturally happen as time progresses, delaying the appearance of wrinkles as we grow older is possible through meditation. This is possible through cortisol reduction, which re-stabilizes hormones.
On top of that, mindful breathing helps increase your body's oxygen intake. More oxygen for your skin can boost cellular health and revitalize your skin. Now, buying overpriced anti-aging creams and serums will no longer be needed. To look and feel younger, practicing meditation for even just a few minutes each day can slow down the aging process for free.
Reduces Dark Under-eye Circles
Dark under-eye circles are also a common problem for most young adults and adults. Most people might go through the trouble of concealing their eye bags with a concealer every day before leaving the house. However, there is a more natural and less time-consuming alternative to preventing the appearance of dark under-eye circles. Other than heredity, under-eye bags are primarily caused by a lack of sleep.
As luck would have it, one of the effects of meditation is getting a better night's rest. Studies have proven how meditation allows for an increase in melatonin production. As melatonin is a hormone that our body produces to help us sleep better, dark under-eye circles can be prevented, and insane amounts of concealer can be discarded.
Brings Out Inner Happiness And Confidence
Another foolproof way meditation can improve your physical appearance is by allowing you to look and feel happier inside and out. As mentioned before, meditation has been proven to reduce stress countless times in the past years. Medical professionals even use meditation as a form of therapy for patients who are suffering from depression. Meditation can offer a kind of release from the pressures and challenges of everyday life. As these problems are managed through meditation, you can have more time to focus on the joys in life.
Subsequently, meditation increases the amount of serotonin in your brain, effectively improving your mood and overall sense of well-being. You'll find yourself becoming more calm and peaceful by the day once you regularly practice meditation. As soon as you feel more positive and confident with yourself, your appearance automatically translates these feelings into your external appearance.
Overall, meditation brings in multiple psychological and physiological benefits that can improve your overall lifestyle and appearance. This allows you to make healthier choices and encourages you to take care of yourself more.
Meditation promotes awareness and a sense of consciousness that can guide you to positively deal with relationships and decisions in life. Practicing meditation might be troublesome for others, but even just spending a few minutes for this daily practice of meditation exercise can affect your physical appearance and well-being more than you would think.
---
Images courtesy of Pixabay, UnSplash, and Pexels.
Do you know that the more you use your brain, the better it is for you? AND, the more difficult it becomes to get 'old'? Yup, the brain is really a 'muscle', and the more you 'exercise' it, the better and stronger it becomes. With that said, let's see how we can make the brain better.
How about that second career? Ever thought about writing? Or even have someone write for you if you think this would be a better alternative? Well, how about creating your own website? Letting your voice be heard…without actually talking…but using words online. We all have a story within us…what's yours?
The time is NOW, step out into the world of possibilities…do something different and discover new horizons. It is not difficult and certainly easy when you know the way to do it.
Let me introduce you to Wealthy Affiliate, the place where I learned how to create a website and 'let my voice be known'. This is where I learned how to create my own blog and connect with people who helped me along the way.
Get your free hobby makeover guide I created to help you get started.

In it, I will tell you:
When you learn how to create your own blog, you get to choose the things that you write about. You can also use the blog to make extra income.
Make Another Dream A Reality – Get Your FREE Hobby Makeover Guide TODAY – It is your motivation to make a new start in your life…no matter where you are – geographic location is NEVER a problem either, especially when you live the laptop lifestyle.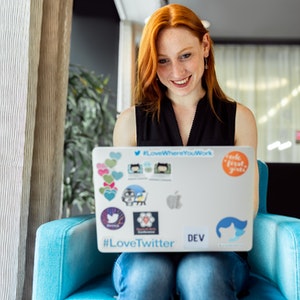 Photo by ThisIsEngineering from Pexels
Please follow and like us: