How To Prepare Your Parents Before They Move To A Nursing Home
How To Prepare Your Parents Before They Move To A Nursing Home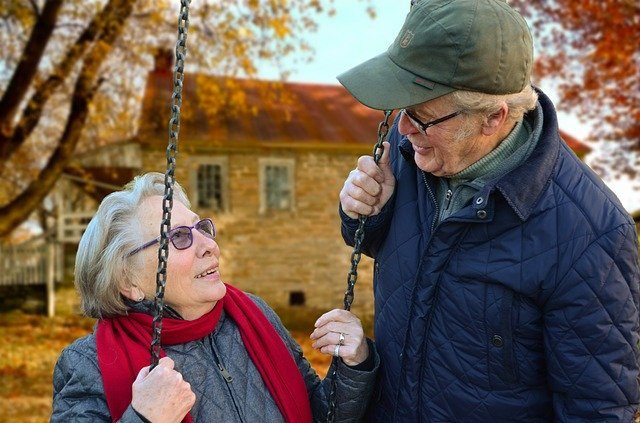 Not all people can handle or afford to take care of their parents at home. It can be difficult to move your aging parents into a nursing home, especially if you have no other option. But no matter how difficult the transition may be, there are certain ways to make things lighter and easier:
There are many factors that go into choosing a nursing home for your elderly loved one.
Click To Tweet
1. Choose A Great Facility
There are many factors that go into choosing a nursing home for your elderly loved one. Here are some of the most important ones:
Location. Choose a nursing home within the city they grew old in or one that's close to your own home. For example, if you live in Dartford, Kent, choose a senior care home that is within a reasonable distance so you can visit your parents often.
Reputation. Does the nursing home have a good reputation among its patients' families? Take the time to look for a nursing home that best fits your parents' needs, most importantly one that has a good track record.
Price. One of the biggest factors that affect your search for a nursing home is the price. Choose an affordable facility that won't put you into debt, but will still provide good patient care at the same time.
2. Reassure Your Parents
Moving from their own home to a nursing facility is often a difficult transition for older adults. Make it easier for them by offering the reassurance of frequent visitation and a more comfortable life in their new home.
3. Make Them Feel At Home
It's easier for seniors to get settled into a nursing facility if you make their room feel like home. To do that, pack the following items for their move:
Awards, diplomas, certificates, and other symbols of milestones in their life.
Family photos and artwork from their old room.
Favorite books.
Knick-knacks and collectibles.
Throw pillows, blankets, and other comfort items from home.
Their usual beddings.
Furniture from their old bedroom if possible.
4. Establish A Regular Mode Of Communication
Knowing that you will contact them frequently will provide comfort for your parents before they move into a nursing home. Settle with a mode of communication that you are both comfortable with, such as text messaging, FaceTime, phone calls, or emails, that you will use in between visits. If they aren't familiar with technology yet, take the time to teach them before they move.
5. Suggest Hobbies
A lot of seniors get bored and lonely in nursing homes because they may not have many things to do there. Thus, before you move your parent into a facility, come up with hobbies that they can pour their time into while they're there. Here are some activities that they might enjoy:
Cross-stitching or knitting.
Coloring.
Tending to small indoor plants.
Playing online games.
Reading books or writing.
Playing a musical instrument.
Learning a new language.
Studying a new subject.
It's not easy to send your aging parents to a nursing home, but it's often the most comfortable place for them. Use these tips to make the transition as easier as possible.
---
Images courtesy of Pixabay, UnSplash and Pexels.
When you learn how to create your own blog you get to choose the things that you write about. You can also use the blog to make extra income.
Here is where I learned how to create my own blog and connect with people who helped me along the way.
Make Another Dream A Reality – Get Your FREE Hobby Makeover Guide TODAY – This is your motivation to make a new start in your life.

Please follow and like us: