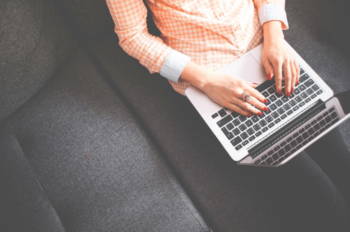 Time Management Improvement Tips While Working from Home
Time Management Improvement Tips While Working from Home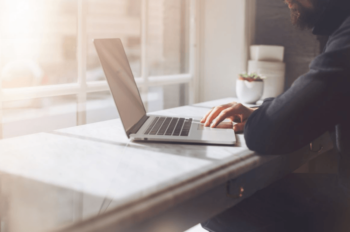 Today, more than ever, we need to be cognizant of time management improvement tips especially when it comes to remote work arrangements. Work-from-home is becoming a standard. Over 140 million civilian workers have access to flexible workplace benefits, according to the latest data from the Federal Bureau of Labor Statistics.
This means that a lot of Americans are free to work from home. And amid a worldwide pandemic, more people are working from home. Around 42 percent of the country's workforce is doing full-time remote work.
There are a variety of benefits to working from home. Employees enjoy a much more flexible schedule because they're not tied to their office cubicles. Some studies even show that some workers are more productive when they have the choice to work from home.
However, others aren't as sharp when they work remotely. After all, you have to cancel out a variety of distractions while you're working, be it your housemate's TV or the urge to nap on your comfortable couch.
If you can't adjust to these distractions, you're bound to work beyond your work schedule and spend less time on things that do matter. This can lead to burn-out that's very difficult to escape. Here are ways to manage your time and achieve the work-life balance you've been craving for.
Designate A Dedicated Workspace
When it comes to the place you'll work on, you want to make sure that it's comfortable — but not too
comfortable. If you work on your bed or even just in your room, you'll be tempted to take one too many
naps. This is a basic and distinct time management improvement tip to pay attention to.
Because you're in a place where you're supposed to relax and unwind, it's also difficult to stop yourself from lounging around instead of working. An effective solution to this is to create your own dedicated workspace that's away from all the distractions in your home.
Look for an area in your home that you can place your desk and chair on. Make sure it's away from distractions like your television or couch. Don't use this area in anything other than your work. When you take your break or when you're done with work, stay away from it. This way, you'll have a physical and mental boundary between work and home — just like when you were still going to the office.
Keep A Visual Schedule
With remote work, the hours and days just feel like they're melting into each other. If you want to bring back your sense of time and urgency, you need to create and follow a schedule. You can easily do this with a physical or digital calendar.
Applications like Google Calendar are great for this. Write down the tasks you aim to complete within the day, along with how much time you plan on allocating to them. This gives you a sense of accountability to finish each task on-time.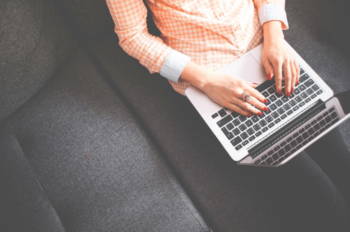 Create A Routine — Just Like Old Times
Following a schedule is easier said than done. You also need to keep a routine, like you did when you were still commuting to and staying in an office. Try to replicate the pre-work rituals you did before you started working from home, like eating breakfast, taking a shower, and even listening to music during your commute.
The same goes for activities you do when you're unwinding after work. With a repeatable routine, you'll be in the zone every time you start your workday.
Working from home gives you more flexibility, but it also demands more responsibility and accountability. Learning to manage your time can get difficult, but you're expected to meet deadlines. You don't want to burn the midnight oil every day and burn it out. With a dedicated workspace, a proper schedule, and a consistent routine, you're sure to have productive days ahead. Indeed, time management improvement is a distinct requirement.
---
Images courtesy of Pixabay, UnSplash, and Pexels.
Do you know that the more you use your brain, the better it is for you? AND, the more difficult it becomes to get 'old'? Yup, the brain is really a 'muscle', and the more you 'exercise' it, the better and stronger it becomes. With that said, let's see how we can make the brain better.
How about that second career? Ever thought about writing? Or even have someone write for you if you think this would be a better alternative? Well, how about creating your own website? Letting your voice be heard…without actually talking…but using words online. We all have a story within us…what's yours?
The time is NOW, step out into the world of possibilities…do something different and
discover new horizons. It is not difficult and certainly easy when you know the way to do it.
Let me introduce you to Wealthy Affiliate, the place where I learned how to create a website and 'let my voice be known'. This is where I learned how to create my own blog and connect with people who helped me along the way.
Get your free hobby makeover guide I created to help you get started.

In it, I will tell you:
When you learn how to create your own blog, you get to choose the things that you write about. You can also use the blog to make extra income.
Make Another Dream A Reality – Get Your FREE Hobby Makeover Guide TODAY – It is your motivation to make a new start in your life…no matter where you are – geographic location is NEVER a problem either, especially when you live the laptop lifestyle.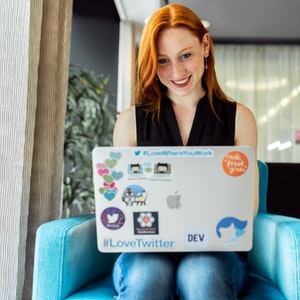 Please follow and like us: