Being Patient Is A Gift: 8 Ways to Train Yourself to Be Patient
Being Patient Is A Gift: 8 Ways to Train Yourself to Be Patient
I am sure you have heard the term – instant gratification – well, being patient is a gift as well as a virtue – this one I think you also know. Today's technology has allowed many to get things without waiting for too long. People can order food online and expect it to arrive within minutes. If they wanted to watch a movie series, such as Lord of the Rings and Harry Potter, they won't have to drive to a video rental shop. They can simply go online and watch from the comfort of their home.
Although this instant gratification has its advantages, it also makes people less patient. When you're able to get what you want fast, you become less willing to wait for tasks to finish, things to arrive and people to respond. Once impatience kicks in, you become angry, irritated and stressed. What's more, the lack of patience makes other people perceive you as an arrogant or angry individual.
If you've noticed yourself losing patience often and wondering how you could turn things around, you can take steps to rewire your brain and apply positive changes to help you gain patience.
Here are a few smart strategies to make you a more patient person and see that being patient is a gift that you can easily open!
Count to Ten
This incredibly simple tactic is perfect for people who are beginning to get angry or irritated. You can slowly count up to ten out loud or in your head. This effective technique will get rid of the initial desire to make a poor (and sometimes stupid) decision or lash out in frustration.
Learn How to Play an Instrument
Playing a musical instrument, such as a piano, pushes you to be practice patience. After all, mastering this skill takes time. When your skilled piano instructor asks you to play a piece for the first time, you need to slow down to hit the right notes.
If you hit the wrong keys, don't lose heart (and your temper). Take a deep breath, start over and keep practicing until you get it right. You'll become more patient over time.
Use the Extra Time Wisely
When you're stuck in traffic or waiting in line, you have extra time. Rather than get frustrated with the long waiting time, focus your time and attention on something else. Use this additional time to practice gratitude, text something nice to friends and family, listen to a podcast or read an article.
Go for a Stroll
The advice "walk it off" doesn't just apply to people who are angry at someone or something. You can implement the same strategy in any situation that causes you to feel impatient.
Walking away from a situation eliminates your impatience triggers. It also enables you to regroup and refocus, so you could come back with a clear mind and face the situation without blowing your top.
Practice Empathy A little empathy can go a long way, especially if the cause of your impatience is another person. If you happen to be stuck behind an elderly person in line at the supermarket, don't tap your feet in impatience.
Take this opportunity to be more empathetic. Reminding yourself that the "cause" behind your impatience is only human (and that the person in front of you is likely giving their best efforts) may help you feel more patient in your current situation.
Note Down Your Instances of Impatience
Acknowledging instances of impatience may help you reduce this bad habit. This is similar to how people use "swear jars" to prevent themselves from throwing f-bombs and other words that are inappropriate for children. You can apply this strategy to your impatience.
Use a physical notebook or a notepad app on your mobile phone to record every instance of your impatience. Taking note of these events will allow you to identify common triggers and trends, as well as determine the amount of time you're wasting on being impatient.
Accept Things that You Cannot Change
Many events in life require patience, such as waiting for an investor's offer on a business or a doctor to get in touch with you with the test results. These scenarios have no "fast-forward button," which means that the only thing you could do apart from following up is to wait.
The first thing you should do is to acknowledge these moments, then strive to accept them. Overthinking and overanalyzing the situation will unnecessarily increase your stress levels.
Ask Others for Assistance
The feeling of overwhelm is another common impatience trigger. If this happens to you often, don't hesitate to reach out to others for help. Talk to your family members, boss, or colleagues. Then, explain that you're losing patience because of the number of tasks on your plate. Alternatively, you could get extra help or delegate some of your tasks to others.
Becoming more patient will make your life, as well as the lives of those around you, easier. You'll also become less stressed because you'll know how to calmly approach unwelcome roadblocks, difficulties, and setbacks along the way. Let's all make 'being patient is a gift' a motto we can surely live by!
---
Images courtesy of Pixabay, UnSplash, and Pexels.
Do you know that the more you use your brain, the better it is for you? AND, the more difficult it becomes to get 'old'? Yup, the brain is really a 'muscle', and the more you 'exercise' it, the better and stronger it becomes. With that said, let's see how we can make the brain better.
How about that second career? Ever thought about writing? Or even have someone write for you if you think this would be a better alternative? Well, how about creating your own website? Letting your voice be heard…without actually talking…but using words online. We all have a story within us…what's yours?
The time is NOW, step out into the world of possibilities…do something different and
discover new horizons. It is not difficult and certainly easy when you know the way to do it.
Let me introduce you to Wealthy Affiliate, the place where I learned how to create a website and 'let my voice be known'. This is where I learned how to create my own blog and connect with people who helped me along the way.
Get your free hobby makeover guide I created to help you get started.
In it, I will tell you:
When you learn how to create your own blog, you get to choose the things that you write about. You can also use the blog to make extra income.
Make Another Dream A Reality – Get Your FREE Hobby Makeover Guide TODAY – It is your motivation to make a new start in your life…no matter where you are – geographic location is NEVER a problem either, especially when you live the laptop lifestyle.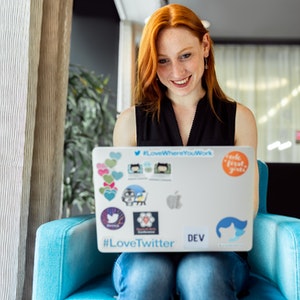 Please follow and like us: