How To Achieve Your Real Dream After Graduating
How To Achieve Your Real Dream After Graduating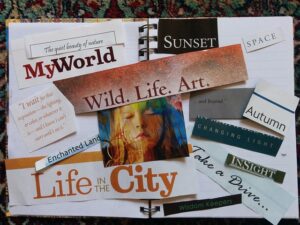 Curious about how to achieve your real dream – now that the formal compulsory education is over? Read more. It might be unfair to you to pursue the career path you do not want for yourself. However, people often do not have a choice when it comes to their life decisions until after graduation.
Fortunately, it is never too late to pursue one's dreams.
Click To Tweet
Some students will also experience the unfortunate situation of their parents picking the course they do not want. You might not have an option, which means that you will have to live through it. However, personal satisfaction in any career will be crucial for the rest of one's life. Fortunately, it is never too late to pursue your dreams. If you want to run after your passion, here are the things you need to do:
Make The Tough Decision
You might think that your parents are giving you a lifelong burden of picking your career for you, but you will find that their decision is in good faith. They might believe that the path they are putting you through offers the most success. Stability is also a factor in the decision.
Because of the advantages, one might be leaving behind a secure life if one is going to pursue one's passion – achieve your real dream. You need to make this decision carefully, especially if one's dream job is offering a lot less stability compared to one's current career path. The decision will have an effect on your life, which is why you need to make sure that you think about it. Pursuing one's passion will be ideal, but you need to come up with a plan to keep yourself from coming up short.
Seek An Entry-Level Position
It is difficult to enter your favorite job, especially if you have no experience and if you graduated from a different course. However, there are ways for you to get inside your ideal company. Entry-level positions are available for those who have no experience and educational background.
Internship programs and associate positions are some of the jobs you have to take if you want to pursue your passion. However, you will find that it might be a long climb on the corporate ladder, which could take years before you get your ideal job. Fortunately, you will have a goal in mind. If you want the position, you will work and study hard to achieve it.
Work On Possible Skills
The career change will be a scary path to follow, especially if you did not spend years to learn it. If you want to pursue your passion, you must make sure that you work on the necessary skills required every day.
The journey will be tough, but you will be able to improve yourself enough to give you the confidence you need. Working on potential skills also allows you to impress the employers despite not having the educational background you need for the job.
Apply For Online Courses
Education is an essential factor when it comes to applying for jobs. It is one of the first things employers will look for during the application process. Most people struggle to pursue their passion because it is not in line with their educational background, which means that they will benefit from studying again.
Unfortunately, you are already an adult with a lot of responsibilities and bills. If you still want to pursue your passion, you should consider taking courses in an online university in the Philippines. You should invest in education if the ideal job is in your long-term plans.
People want to work on a job that will make them happy. If you plan to pursue your dreams, you should remember the steps you need to take to accomplish it.
Images courtesy of Pixabay, UnSplash and Pexels.
When you learn how to create your own blog you get to choose the things that you write about. You can also use the blog to make extra income. This is one way to achieve your real dream too!
Here is where I learned how to create my own blog and connect with people who helped me along the way.
Make Another Dream A Reality – Get Your FREE Hobby Makeover Guide TODAY – This is motivation to make a new start in your life.

Please follow and like us: