[List]4 Signs You Should Become A Chef
Hmm, so you think you should become a chef? Read on. They say that anyone can cook. That's true, as long as you set your heart to it. Cooking involves more than just knowing your way around the kitchen.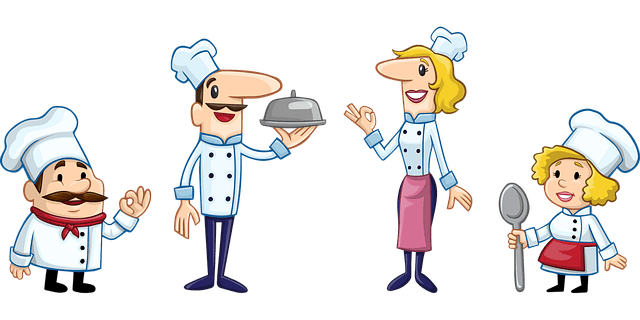 There are specific skills that a person needs to become a great chef. Not to mention the importance of passion. All successful chefs are passionate about their careers and absolutely love what they do.
If you're thinking about pursuing a career in the culinary industry, then you've come to the right place. Here are the signs you should become a chef.
Your Love Of Food
And by that, we don't mean that you love to eat – everyone does. A chef's love for food is beyond that. For them, food is the first thing they think of when they wake up and the last thing that crosses their minds before they go to sleep. They absolutely love to cook and create their masterpieces with different ingredients. Their spirits come alive when watching cooking shows or seeing a photo of a dish.
If you find yourself obsessing over food recipes and getting addicted to the smell of onions cooking on a pan, then maybe it's time to consider taking a natural chef's course in the UK.
The Ability To Multitask
The life of a chef isn't as easy as you think. It's an extremely busy and demanding career. Chefs wake up at the wee hours of the day to go to the market and get fresh meat, vegetables, and poultry. Then, they head to the restaurant's kitchen and work up to 11 hours per day. During that entire duration, they're hustling and bustling all over the place to grab their condiments, saute their food, chop their ingredients, and more.
Chefs only get short breaks every once in a while. Especially when the restaurant is full, they have to keep up with the demands of customers and not keep them waiting too long. If you're an expert at multi-tasking and you're up for a fast-paced lifestyle, then you might be born to be a chef.
The Joy Of An Experiment
A chef's job is nothing similar to a routine. A restaurant can't serve the same dishes for too long, or else they'll lose their competitive edge. That's why chefs have to constantly innovate and come up with new ideas and dishes to put on the menu.
They say that chefs are artists and that's accurate. They find inspiration in the smallest of things and come up with a wonderful work of art portrayed through a tasty meal that looks presentable and delights the taste buds.
You Can Work Under Pressure
It's not easy to work your way up to the top if you're a chef. Even if they graduated from a prestigious university and have all the nifty skills to make food, chefs often start off as dishwashers. The working environment is very stressful and there's lots of pressure put into them. Their superiors grind them all day, and they get scolded for minor errors or inconveniences.
But going through these challenges and surviving them is what it takes to be a chef. Despite all the pressure and complications, they still love what they do. And if you're capable of meeting the high demands of the kitchen, then becoming a chef might be your destiny.
Everyone can cook, but not everyone has what it takes to be a chef. If you checked off all the items above, then you should definitely consider pursuing a career in the culinary industry.
---
Images courtesy of Pixabay, UnSplash and Pexels.
When you learn how to create your own blog you get to choose the things that you write about. You can also use the blog to make extra income.
Here is where I learned how to create my own blog and connect with people who helped me along the way.
Make Another Dream A Reality – Get Your FREE Hobby Makeover Guide TODAY – This is your motivation to make a new start in your life.

Please follow and like us: