[List]Effective Methods To Improve Your Small Business
Effective Methods To Improve Your Small Business
Having effective methods when it comes to any business venture is more than an 'added plus' in the big scheme of things. Starting a small business can be profitable.
However, any business requires hard work, resources, strategic planning, and the right execution to ensure success. The problem with most people is that they usually expect instant success when doing business.
To help you out, here are some excellent tips to help you grow your business when it comes to effective methods.
Tip #1: Know Your Target Market
Knowing your target market is your big first step when planning out a business model. This is why you need real-time data and analyses to help establish your business. You should ask your customers what they want to see from you to make more services or products that cater to them.
You can learn more about your market to see how you can grow. For instance, if your focus is on lipsticks, you are catering to the beauty industry, but you can expand by offering other beauty products, such as blush.
Tip #2: Improve Your Product Shipment
Many people do their shopping online because it's more convenient. If you want to reach a larger number of people, you have to expand your business to more than one store, and we do not mean you have to open up tons of branches.
An affordable and effective way to expand your market is to offer to ship for your products when people buy items online. You can find cargo services in the Philippines (as an example of a location logistics service) to help you deliver your goods wherever you want.
Tip #3: Take Advantage Of Social Media
In today's fast-paced business climate, you need innovation when it comes to promoting your products and services. Social media marketing is one of the best ways to market your brand, plus it is cost-efficient.
Most people learn about new businesses and products through their phones, so you should focus on growing your online presence.
You can buy sponsored ads to make your business more visible and make sure you regularly update your accounts. You can also ask for people to sponsor your products, such as celebrities or influencers.
Tip #4 Set Realistic Goals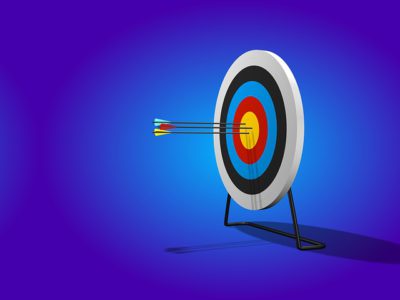 You need goals if you want your business to grow – without goals, how will you measure your business's growth? You need to regularly make business plans and set goals to keep your business moving.
While you might have a huge goal in mind, you shouldn't have only one plan for your business. You can have a big goal and make smaller goals that will help you reach the main one.
Having small and clear goals will help you quickly achieve them and remind you that you are on the right path.
Tip #5: Review Customer Feedback And Use It To Your Advantage
When it comes to business, you will get a lot of feedback, and it is essential to accept all of it. While hearing good comments about your business is excellent, you should not focus on positive feedback. You should also reconsider customers giving you negative reviews.
This will help you improve your products and services for good. In addition to that, make sure to respond to all reviews, including negative feedback. Stay professional and apologize for their experience.
Find the best resolution to the incident. This shows good customer service and they may even change or remove the negative review they gave you.
Following these effective methods tips should help you manage your business to success. Again, do your research. Check the requirements needed when opening a new business.
---
Images courtesy of Pixabay, UnSplash and Pexels.
When you learn how to create your own blog you get to choose the things that you write about. You can also use the blog to make extra income.
Here is where I learned how to create my own blog and connect with people who helped me along the way.
Make Another Dream A Reality – Get Your FREE Hobby Makeover Guide TODAY – This is your motivation to make a new start in your life.

Please follow and like us: