Snapchat Advertising: Modern Marketing For Your Business!
Snapchat Advertising: Modern Marketing For Your Business!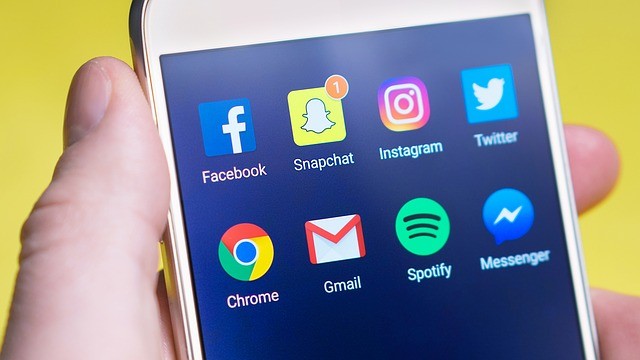 What do you think it would mean for your business if you used Snapchat advertising? What began as a relatively vague mobile/social media app in 2011 has now gone entirely mainstream-Snapchat. As of February this year, 2017, Snapchat now boasts of 158 million active users daily and 301 million active users monthly.
What's more, these users average 2.5 billion snaps every single day. Interesting statistics don't you think?
Traditional marketing tools such as:
billboards
TV and radio ads
and even outdoor signages all could influence people to be curious.
Ads could urge them to check services and products. A single image or word created by an indoor or outdoor signage company in Manila, Philippines could influence them to make a purchase, even if they were on the other side of the globe.
What more if they could see it as part of their social media? If this isn't enough to convince you that your business needs Snapchat advertising for their digital marketing, read on.
Snapchat Business Features & Then Some
Last year, Snapchat rolled out new advertising features explicitly targeted for businesses. The most notable change is the launch of Snap Ads in between Snapchat Stories. It now allows ads to be displayed in between stories of its users.
Although users have the option of skipping them and wouldn't be inserted directly into stories, they would occasionally be displayed in full screen, along with sound, whenever a user moves from one story to the next.
Also, third party agencies would now have the chance to certify the ads, not only Snapchat, which was previously the case, says an experienced digital marketer from a renowned digital agency in Melbourne. You could select extra options when a user swipes on an ad.
For example, you could direct them to a lengthier video, an article, or your site, without exiting the platform, or prompt users to install your app. Still not convinced that Snapchat is right for your business? Let these numbers speak or themselves.
In a survey by MediaScience, in collaboration with Snapchat, they surveyed 30 online users between the ages of 16 and 56 in 552 sessions where users watched video ads on Snapchat, YouTube, Instagram, and Facebook.
During the study, they tested eye-tracking, emotional responses, as well as exit surveys. The study found that those video ads in Snapchat obtained 1.5 times more than the rate of visual attention on Instagram and twice that of Facebook.
It also found that they were around 1.3 times more effective than video ads on YouTube. Besides, when compared to ads on TV and those other platforms, Snapchat ads produced a higher emotional response and doubled the purchase intent.
So, Is Snapchat Marketing Right for Your Business?
While not all brands would be the perfect fit for Snapchat, every brand could at least try out the app's capabilities to determine if they could make it work in their online marketing strategy.
However, if you're looking to create a deeper connection with your target market, up your social engagement, and increase visibility for your brand, Snapchat advertising, when done right, might work for you.
---
Images courtesy of Pixabay, UnSplash and Pexels.
When you learn how to create your own blog you get to choose the things that you write about. You can also use the blog to make extra income.
Here is where I learned how to create my own blog and connect with people who helped me along the way.
Make Another Dream A Reality – Get Your FREE Hobby Makeover Guide TODAY – This is your motivation to make a new start in your life.

Please follow and like us: