Keep Learning: Starting a Lifelong Learning Lifestyle
Keep Learning: Starting a Lifelong Learning Lifestyle
Having a lifelong learning lifestyle seems like a massive effort. But self-development should not stop when you leave college. Adding more to your store of knowledge improves your mind and can make your life better. The challenge is to keep that hunger to learn going. You need to develop habits that will allow you to learn until your old age. Here are some learning lifestyle habits that you can take advantage of!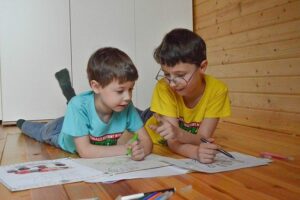 Get Into Reading
It might surprise you how many adults don't read. Studies and surveys in the UK and the US reveal some depressing facts about reading nowadays. In the UK, around 31 percent of adults don't read in their free time. In the US, many adults have not read a book in a year.
Developing a passion for reading is an important part of lifelong learning. Having a combination of fiction and non-fiction books to read when you are free can be a great way to expand your mind. Nowadays, it is easier than ever to read. You don't even need to own the physical book. Modern technology allows you to have ebooks on your smartphone. Additionally, audio books are there for those who want to experience the books while keeping their hands free.
Look For Extended Learning Courses And Seminars
While your formal schooling is over, you should seek out additional educational courses for you to keep on learning. This can range from something simple like a certification course or you can go for postgraduate distance learning opportunities. Several learning opportunities can come up.
First, your workplace may start to offer to send employees to conferences and seminars for training. While many people would skip on that, you should seriously consider volunteering. That can change the way your career goes. For example, if your business sponsors volunteers for leadership training, using that opportunity can put you in line for a promotion.
Second, you should get some formal learning. In the past, it was difficult to get a postgraduate education. You had to take years off of your had to juggle a tight schedule to get a postgraduate degree. But thanks to modern technology, distance learning is now very possible. No need to hurry off to classes or even attend tests. All of it now happens online so you can have the time to get things done.
Set Goals
Consider setting goals for yourself. One reason why many people stop learning is that they don't have an underlying goal. When you were in school, you had an ultimate finish line: graduation. After that, people are aimless when it comes to learning.
If you want to continue learning, then you should be setting some achievable goals For example, you may want to learn a language. Set a deadline for yourself and start lessons. Choose a goal that can be measured. For language learning, there are tests for language proficiency in embassies all over the world. You can even get a certificate of qualification for passing them.
Other goals you can set for yourself are learning an instrument or even learning a new skill. When one goal is done, make another goal to aim for. This makes you feel good about your achievements and helps push you to be better.
Have Some Hobbies
Besides goals, another motivation for learning is to have some hobbies. Starting a hobby is a great way to develop skills. For example, several hobbies give you useful skills. Getting into woodworking or sewing can give you the ability to make useful things like furniture and clothes.
Using your hobbies to learn makes it a learning experience. If you enjoy it, it won't feel like a formal education but more of something you learn on your own. The great thing about hobbies is that you can start them at any age. It can be surprising at what some people can start their hobby. All you need is time. If you recently retired, you will have time to dedicate to new hobbies. Even if you still have a job, weekends should be enough to dedicate to a hobby that will give you a great skill.
Get Out of Your Comfort Zone
Another habit that you should develop to learn more is to leave your comfort zone. Many people stay in their comfortable spaces. This allows them to learn nothing new. There are challenges to overcome outside of your comfort zone and you will need to learn new things to do so.
A lifelong learning lifestyle gives you more options and keeps your mind sharp. Start getting into the habit today and you can expect your life to be more fulfilling with all the things you learn.
---
Images courtesy of Pixabay, UnSplash, and Pexels.
Do you now that the more you use your brain, the better it is for you? AND, the more difficult it becomes to get 'old'? Yup, the brain is really a 'muscle', and the more you 'exercise' it, the better and stronger it becomes. With that said, let's see how we can make the brain better.
How about that second career? Ever thought about writing? Or even have someone write for you if you think this would be a better alternative? Well, how about creating your own website? Letting your voice be heard…without actually talking…but using words online. We all have a story within us…what's yours?
The time is NOW, step out into the world of possibilities…do something different and discover new horizons. It is not difficult and certainly easy when you now the way to do it.
Let me introduce you to Wealthy Affiliate, the place where I learned how to create a website and 'let my voice be known'. This is where I learned how to create my own blog and connect with people who helped me along the way.
Get your free hobby makeover guide I created to help you get started.
In it, I will tell you:
When you learn how to create your own blog, you get to choose the things that you write about. You can also use the blog to make extra income.
Make Another Dream A Reality – Get Your FREE Hobby Makeover Guide TODAY – It is your motivation to make a new start in your life…no matter where you are – geographic location is NEVER a problem either, especially when you live the laptop lifestyle.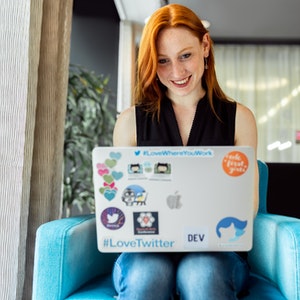 Photo by ThisIsEngineering from Pexel
Please follow and like us: