Children Should Be Leaders: 3 Reasons To Develop Your Child's Leadership Skills Now
Children Should Be Leaders: 3 Reasons To Develop Your Child's Leadership Skills Now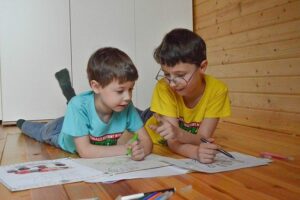 Possessing leadership skills at a young age will help your children in whatever they choose to do in their childhood, as well as in their adult life. Any child's leadership skills should be encouraged – at any age! The characteristics they'll develop due to your guidance can spare them from many hurtful experiences that could have otherwise been prevented.
While leadership is by no means a method to ensure a stress and fault free future, it's an excellent means to ensure that your children can handle any problem with the right mindset and attitude.
This makes it all the more crucial for you to start today while they're still young and open to your guidance. The younger they are when you instill these skills, the higher your chances of raising good leaders.
Their Formative Years Are Critical
The years from birth up to eight years of age is called early childhood. It's also considered their formative years because they experience rapid cognitive, emotional, social, and physical development. Their brains are highly plastic, meaning this is when they're most responsive to change and new information. This makes it the most opportune years for you to involve them in stimulating activities that will help them develop essential life skills. Prime opportunity to start slowly and encourage the child's leadership skills in the making.
Among these activities are sports clubs and music lessons, as they engage your children's brains in many positive ways. Signing them up for violin lessons will teach them time management, perseverance, self-discipline, and trigger their creativity and boost their confidence. All of these benefits characterize good leadership, which makes classes like music lessons worthy investments.
Attitude Means Everything
Talents rarely take any person far enough to maximize their potential if they have a rotten attitude. Nobody indeed possesses only good qualities, but a good attitude is not impossible to nurture. When your children commit mistakes, it's what prompts them to make amends and avoid repeating these mistakes in the future.
They're unlikely to develop a good attitude if they don't see it in you first. Children learn best by example, which makes it your job to develop the kind of attitude you want them to possess. When you're the one who makes mistakes, take it as a learning opportunity for them and show them exactly how it should be handled. There's no shortcut to an attitude that will take them through life's most difficult challenges. Any investment you make in your own leadership skills will pay off when they replicate your actions.
Less Trouble for the Future
Children who develop leadership skills in their youth are less likely to engage in risky pursuits and dangerous hobbies. They'll want to explore and experiment, which is only natural, but you can rest assured that they possess the kind of judgment you can trust.
Among the decisions they're inclined to make is surrounding themselves with like-minded individuals. It's true for everyone that their inner circle defines a huge part of their identity and prospects in life. Knowing that they're around people who nurture their interests, passions, and careers will save you from a lot of heartache as a parent.
Leadership Turned Inward
Your children might never be the CEO of a Fortune 500 company or a small business owner. That's okay because leadership is about leading oneself, first and foremost. It should be enough that they can manage their own lives well and, almost definitely, inspire a few people along the way. So, parents should not hesitate (whether a child is too young or too old) to start working on any child's leadership skills.
---
Images courtesy of Pixabay, UnSplash, and Pexels.
Do you now that the more you use your brain, the better it is for you? AND, the more difficult it becomes to get 'old'? Yup, the brain is really a 'muscle', and the more you 'exercise' it, the better and stronger it becomes. With that said, let's see how we can make the brain better.
How about that second career? Ever thought about writing? Or even have someone write for you if you think this would be a better alternative? Well, how about creating your own website? Letting your voice be heard…without actually talking…but using words online. We all have a story within us…what's yours?
The time is NOW, step out into the world of possibilities…do something different and discover new horizons. It is not difficult and certainly easy when you now the way to do it.
Let me introduce you to Wealthy Affiliate, the place where I learned how to create a website and 'let my voice be known'. This is where I learned how to create my own blog and connect with people who helped me along the way.
Get your free hobby makeover guide I created to help you get started.

In it, I will tell you:
When you learn how to create your own blog, you get to choose the things that you write about. You can also use the blog to make extra income.
Make Another Dream A Reality – Get Your FREE Hobby Makeover Guide TODAY – It is your motivation to make a new start in your life…no matter where you are – geographic location is NEVER a problem either, especially when you live the laptop lifestyle.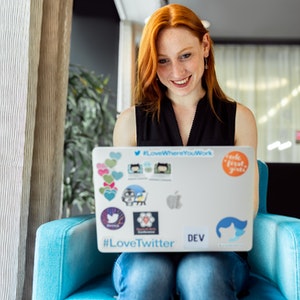 Photo by ThisIsEngineering from Pexel
Please follow and like us: